Principal:
Jim Gray
Associate Principals:
Amy Haynes
Julian Williams
Jeremy Tortora
Dean of Students:
Patrick Mahaney
Lindsey Hathaway
Main: 360-313-4200
Business: 360-313-4225
Attendance: 360-313-4220

Pat Nuzzo, Communications staff
Due to a weather-related closure on Feb. 5, the following schedule will be in effect for the last week of the 2018-19 school year: Monday, June [...]
jeremytortora
Clear for Spring Sports by going to www.familyid.com Track, Baseball, Softball, Girls Tennis, Boys Soccer, Girls Golf.....GO!
Pat Nuzzo, Communications staff
Ballots are due on Tuesday for Vancouver Public Schools' levy election. Two levies—an  education and operations levy and a technology levy are on the ballot. These [...]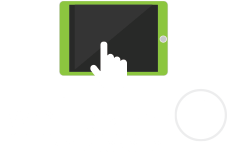 Our students are future ready! Learn about digital citizenship, device security and policies.
We are reimagining the future of the schools!

Skyview High School, home of the Science, Math and Technology Magnet
Engaging and empowering students to become 21st-century creative problem-solvers through interdisciplinary research and application in the areas of science, technology, engineering and mathematics