Principal:
Andy Meyer
Associate Principals:
Joseph Accuardi-Gilliam
Ian Mansfield
Julian Williams
August 14th 2020 Graduation
The August 14th (5:00 pm), 2020 Skyview Graduation will be streamed live on Facebook (www.facebook.com/VancouverPublicSchools), and broadcast on Comcast, channel 328 and 28. Additional info about graduation can be found using the following link,https://drive.google.com/file/d/1RwwQnURD77X7d__XKmjXHyslfMXTF1Ww/view?usp=sharing.
Continue Reading
Surveys of staff, families show increased concern about in-person school | Español | Русский
View the results of the surveys of families and staff members conducted in late July 2020.
Continue Reading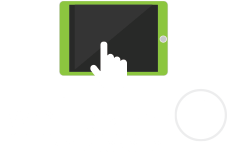 Our students are future ready! Learn about digital citizenship, device security and policies.
We are reimagining the future of the schools!

Skyview High School, home of the Science, Math and Technology Magnet
Engaging and empowering students to become 21st-century creative problem-solvers through interdisciplinary research and application in the areas of science, technology, engineering and mathematics